Stunning real hair extensions
We use award winning real hair extensions from Beauty Works. Beauty Works offer a wide variation of world-leading fast and effective, damage free hair extension methods. Their diverse collection of hair extensions offers a portfolio of stunning colours and lengths from 14" to 28". Beauty Works offer several types of extensions, see below: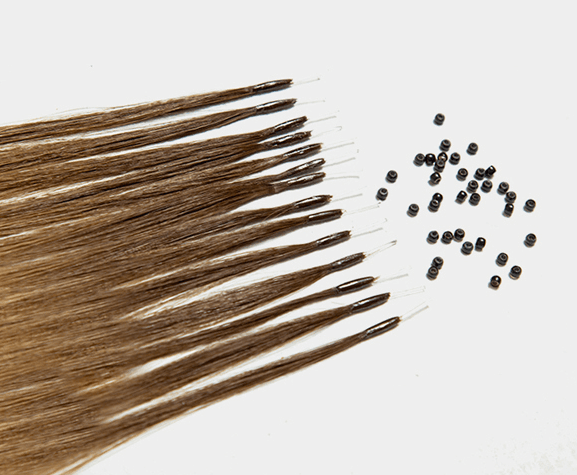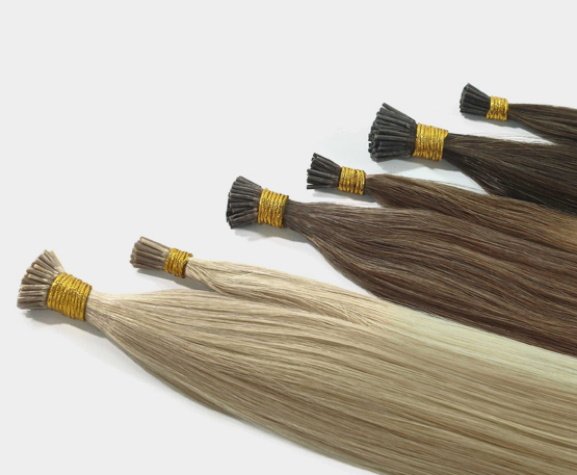 Nano Bond Extensions
Want to extend lengths and avoid any substances or chemicals on your natural hair? We've got you covered, girl. No heat, no glue – this salon professional application method is for you.
Stick Tip Extensions
Create bespoke multi tonal blends with our micro ring Celebrity Choice® Stick Tip hair extensions. Suitable for thicker hair. Available in lengths 18″-24″, this method is fitted with tiny, I-tip micro rings – for a comfortable, discreet blend with your own hair.
Our hair extensions specialists are all certified Beauty Works stylists and part of this bespoke service is to ensure we get exactly what you are looking for so we ask every extensions client to come along and have a consultation with one of our specialists to discuss which method is best for you. There is a charge of £10 for a consultation which we will deduct when you come in for your final service. The consultation enables us to give you a quote for the number of hair extensions you require and the work bonding in them in.
Please call to book a consultation, cost £10 (redeemable against the final service) for a quotation on 01225 447087 or email reception@artizanbath.co.uk